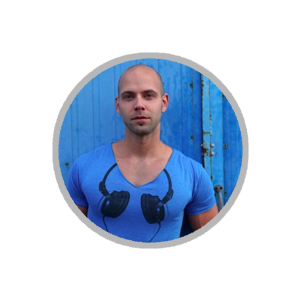 PETER DIAR
A LITTLE MORE ABOUT ME ON A PERSONAL NOTE
COVER LETTER
Hi!
I´m happy that you found interest in reading the below novel, hope you´ll enjoy and don´t hesitate to get in touch with any questions available!
My name is Peter Diár Friman, 37 years old, working as a Studio Art Manager, Director
I currently reside at King, which is a company who produces casual games and are well know for their products at concepts such as Candy crush saga, Pet rescue saga and so on.
As a Studio Art Manager, Director I look over the studio at a whole, making sure always being aligned with global leadership, studio leadership and the individuals in our studio.
At King I´ve also been working as a producer and scrum master making sure we got teams to strive for self organizing structure as well as looking at our daily routines such as planning, retrospectives and agile mindset.
Many years ago I began working as an artist mainly with 2D art, along this path I found there were improvements to be made to our daily work by improving pipeline, priorities and such, which led me into becoming an Art Lead and Art Director stand in at Massive Entertainment.
I have been a part of steering committees and my tagline has always been; "Try to act as the union for my teams, making sure noise is kept outside if not in favour for the team to hear."
I care a lot for improving and trying out new ways of getting work done, and maintaining a good culture and experience in our workplace.
Of course it is not always as simple as it sounds, but with failing fast and learn where to improve is something I got to always keep in mind when traveling onwards my professional career.
As a manager and co-worker I've been given great responsibilities and I am really thriving in having these factors in my daily tasks. I strive for being the manager who improves result and together as a team deliver strong and colourful results.
With great experience in graphics, fashion, technical development, and especially leadership, I see myself eager to take on each and every task whether it fits art or not. Key habits I have is to constantly learn new skills and areas, making sure I as a person is as versatile as possible, and the perfect fit whenever you need assistance.
I am often told I am very energetic and spread it to people around me. People wellbeing is of great importance, and to balance this with company values and visions are rewarding to work with.
I like to have a happy and loose environment with laughs and jokes, keeping a professional mindset and focus.
As a person I am very outgoing and work well both alone and in teams. I tend to care a lot and enjoy getting to know my co-workers both professionally and privately.
I look forward to eventually having the pleasure of meeting you to give a more personal view of me and to hear more about you.